Up and running again!
Up and running again!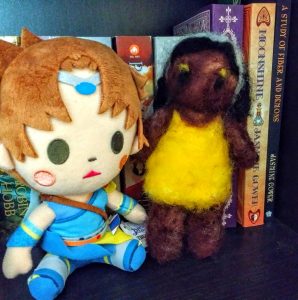 Thanks for your patience, everyone (and thanks again to Anne for tipping me off my that site was down). I've managed to recreate my site layout and all of the key pages (I think?), and all of the links should be fixed, as well. I may still try to re-post my old blog entries for the SEO value alone, but at the moment I'm a little pressed for spare time to work on this and I may just have to leave it at the fundamentals for now. I'm especially glad that I was able to recover the text of the content warning page, because that was a wordy one that I wasn't looking forward to trying to recreate from memory.
Hopefully I can get the ball rolling again with the blog when Moonshine's 1-year birthday hits, but for the time being, my site's necessities should all be functional again.