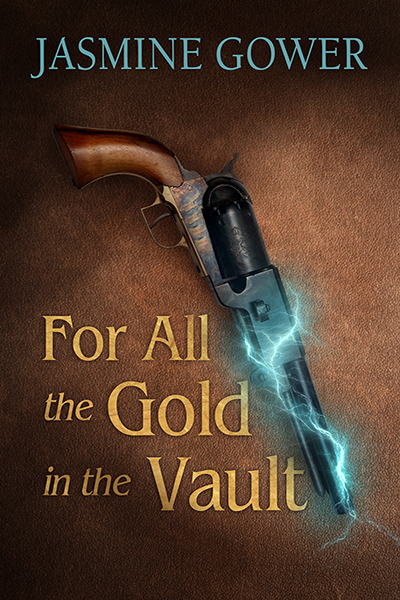 Update: due to Less Than Three Press's closure, A Study of Fiber and Demons and For All the Gold in the Vault will be temporarily out of print. For more information, see this post.
About
Arturo is on the run for murder, and trying to survive in the wild west. He was creeping by undetected until he was snagged by Ezekiel Estridge, a sinister man who has need of Arturo's talents as a thief to steal back a collection of inventions created by his father and stolen by a traitorous friend.

But Arturo isn't the hardened criminal his wanted posters claim, making him less than ideal for the job. For one, he's not actually a cold-blooded killer, and refuses to become one for Ezekiel. The payment, however, is enough gold to pay off the price on his own head, so he agrees to the job. But theft and avoiding murder are easier said than done, and the growing attraction between him and his strange employer doesn't help matters.
More Information
Genre: steampunk, western, romance
ISBN: 9781620046982
Length: 59 pages, 20K words
Queer representation: gay