Purchase
Ebook : Angry Robot | Amazon | Kobo | B&N 
Paperback : Powell's | Amazon | B&N | Bookshop
Accessible formats: Large Print, Braille & Synthesized Audio
About
In the flourishing metropolis of Soot City (a fantastical version of 1920s Chicago), progressive ideals reign and the old ways of magic and liquid mana are forbidden. Daisy Dell is a Modern Girl – stylish, educated and independent – keen to establish herself in the city but reluctant to give up the taboo magic inherited from her grandmother.

Her new job takes her to unexpected places, and she gets more attention than she had hoped for. When bounty hunters start combing the city for magicians, Daisy must decide whether to stay with her new employer – even if it means revealing the grim source of her dazzling powers.
Recognition for MOONSHINE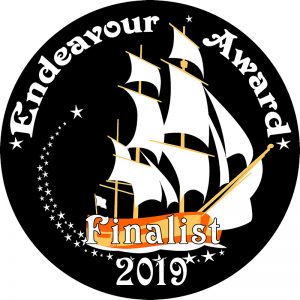 OSFCI 2019 Endeavour Award Finalist
Praise for MOONSHINE
"A highly addictive book full of lush descriptions, and wonderful and intriguing characters, all soaked in magic."
– A C Wise, author of The Kissing Booth Girl and Other Stories
"Moonshine is a quirky, often surprising take on the Prohibition Era of the USA, drenched in fresh fantasy elements and strong characterization. It deserves a place on every fantasy-lover's bookshelf."
– J S Fields, author of the Ardulum series
"Gower's effortless depictions of queer characters is refreshing, the world is intriguing, and the climactic brawl is gloriously wild."
"Moonshine is a delight to fall into, a sensual and immersive dive into a protagonist's life and the familiar, yet alien world that she inhabits."
More Information
Genre: fantasy, urban fantasy
Setting: Soot City, Ashland
ISBN: 978-0857667342
Length: 320 pages, 95K words
Queer representation: aromantic, bisexual, asexual, demisexual, pansexual; genderfluid, transgender, non-binary
Content warnings for MOONSHINE are available here.