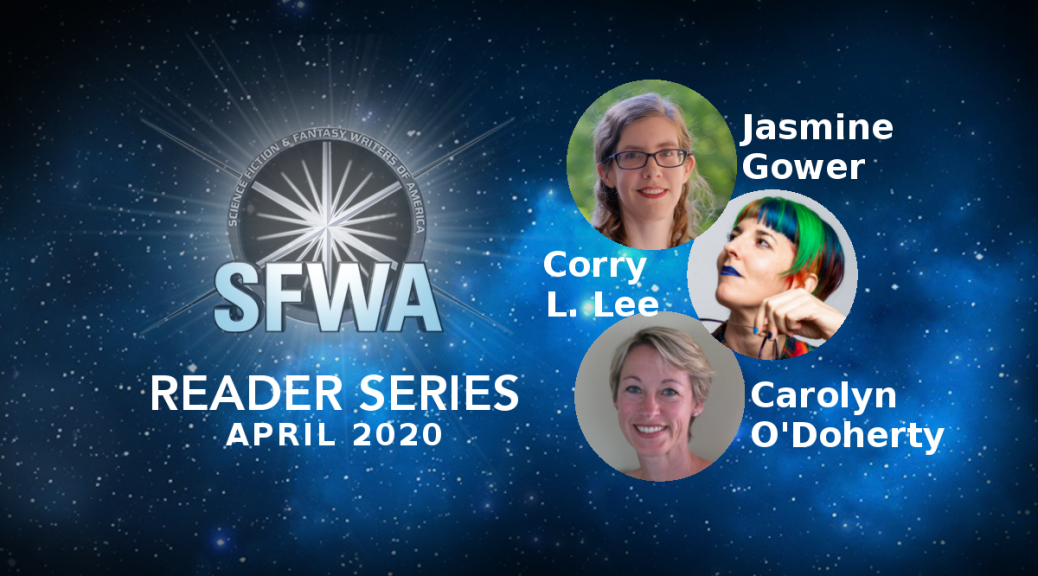 Upcoming Event: SFWA NW Reader Series
Exciting news for those in the Pacific Northwest: I'll be joining the SFWA Northwest Reader Series in April, along with Corey L. Lee and Carolyn O'Doherty! The three of us will be reading in Seattle and Portland on April 28th and April 30th, respectively. These events are free to the public and in addition to the readings from each of us will also include a Q&A, signings, and a chance to purchase our books.
If you're interested in attending, it would be a big help to SFWA (for headcount reasons) if you register for the events on Eventbrite. Here is the Seattle page, and here is the Portland one.
A big thanks to the Science Fiction & Fantasy Writers of America for inviting me to be a part of this event! I can't wait to see everyone there!
SLIGHT UPDATE: I completely forgot to add the details to my Upcoming Events page when I posted this originally, but all that information is now collected there for quick and easy reference.