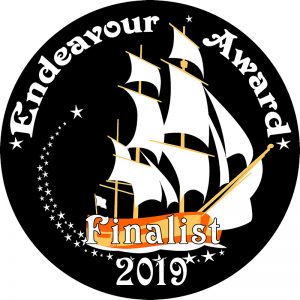 OryCon is coming up this weekend in Portland, OR at the Jantzen Beach Red Lion Hotel. I will be there as a panelist as well as an Endeavour Award finalist for Moonshine.
If you want to catch the panel I'm on, it will be Exploring Publishing Options on November 10th at 11:15 AM. The Endeavour Award Ceremony will be on Friday, November 8th at 6:45 PM.
I'm very excited to have Moonshine selected as a finalist for the Endeavour Award. I've been attending OryCon for the past two years now, and as one of the smaller conventions I've been to, I really enjoy it's laid-back atmosphere and homey feel. I'm generally a very low-energy person and highly prone to sensory overload, so even though I like conventions, most of them take a lot out of me, but OryCon has proven to be the sort of the convention that's a comfortable speed for me. Having my work recognized there is a great feeling that really makes me feel a part of the Pacific Northwest SFF community.
Check my events page for all the panel and award ceremony details, or visit the OryCon site for the full convention schedule.